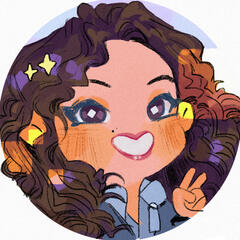 Elisabet Pons
'There are demons in my body. The sick growth of my ignored emotions, crawling and scratching and feeding on my insides. They take my hunger away. My will away. My every thought. My every breath. What's a writer without words, when the will those words came from is now overflowing with venom. I feel like throwing up. I don't want to think, but the demons have taken over my head. Nowhere to run away, now.

There's ink in your veins. Write it down, they whisper. Maybe we will be free then. Draw it. Paint it. Tattoo it on your body, make it eternal. We just want to be seen, they whimper, makes us real.

You know you are alive when you bleed.
Published Work
You can find some of my works here
WIPs
Kingdom Project (part 1): f/f. Princess-to-be Flo runs away with her five siblings and ends up in the care of ex-knightess Marina.

Summoned (1 & 2): m/m. Demons Astaroth and Gerha fall in love with humans best friends Mateo and Connor (there might be accidental summonings, some medium-traumas and a lot of idiots being idiots).

Stolen Lands: m/m. Jying has spent all his career trying to prove he can step into a Stolen Land without vanishing, so when Phryam Hill, his annoyingly charming rival at University offers to take Jying in an expedition in a Stolen Land, he can do anything but agree.

Reflection Project: sengoku inspired fantasy about two brothers that were brought up to hate each other and fight to the death on the oldest 26th birthday.
About
Writer of fanfiction and original fiction. If there are dragons and magic, better. Always talking about love in all of its forms. I write LGBT+ literature because it's unthinkable to me to write a story in which little E. wouldn't be able to see herself.

I write in English and Spanish.

I also design epubs as well as covers.
Contact
For questions, requests or just your thoughts: don't hesitate to contact me.